Human Trafficking Awareness Month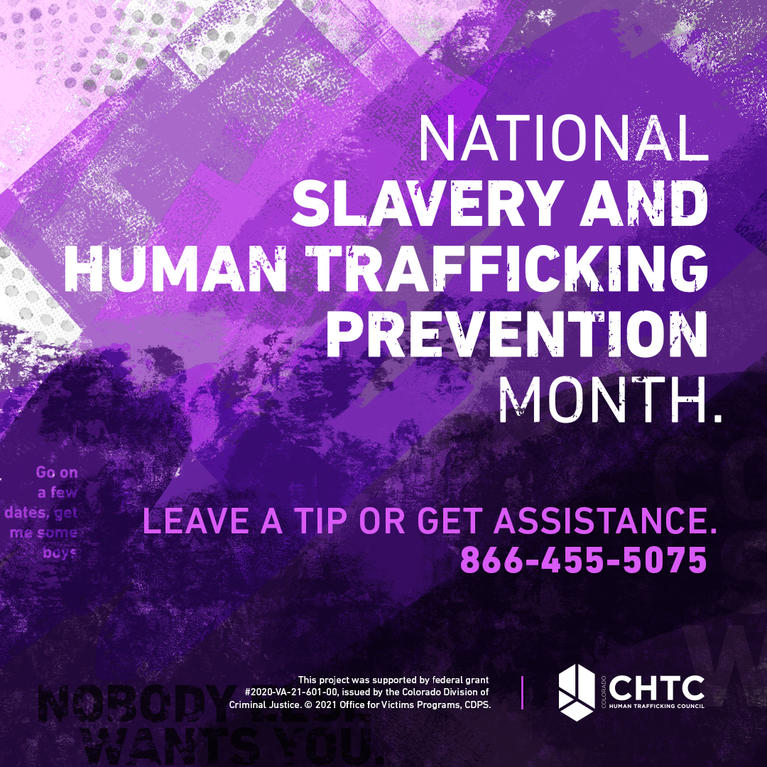 (January 11, 2022) - January is National Slavery & Human Trafficking Prevention Month and the Colorado Human Trafficking Council is working with partners across the state to increase visibility about this hidden crime.
(January 11, 2022) - The Colorado Division of Criminal Justice (DCJ) has published a report analyzing more than 26,000 impaired driving cases that were filed in Colorado in 2019, following the cases from arrest through final court outcome. 
(December 17, 2021) - The Sex Offender Management Board (SOMB) today voted to reconsider a decision to change the language in the Standards and Guidelines for the Assessment, Evaluation, Treatment and Behavioral Monitoring of Adult Sex Offenders.