DCJ provides assistance to state and local agencies in the criminal justice system by analyzing policy, conducting criminal justice research, managing programs, and administering grants. 
The Colorado legislature created the Division of Criminal Justice (DCJ) to "...improve all areas of the administration of criminal justice in Colorado, both immediately and in the long term, regardless of whether the direct responsibility for action lies at the state level or with the many units of local government" (24-33.5-501 C.R.S. 1973 as amended).
Our mission is to improve the safety of the community, the quality of services to crime victims, and the effectiveness of services to offenders.  We accomplish this by analyzing policy, conducting criminal justice research, managing programs, and administering grants.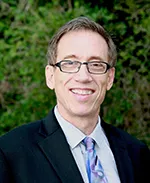 DIRECTOR
303.239.4615 
Joe Thome was appointed as the director of the Division of Criminal Justice in 2017 having previously served as the division's deputy director.   Joe has experience in  criminal and juvenile justice  programs at the Federal, state and local levels.  Prior to his position in DCJ  he managed  Community and Client Services for the Colorado Department of Human Services Division of Youth Corrections (DYC). Previously, Joe was the DYC Director of client and parole services for DYC's Northeast Region. Joe also served as Manager of Boulder County's Criminal Justice Services (CJS) program from 1999 to 2005 and was responsible for criminal and juvenile programming which included community corrections, jail treatment, secure juvenile residential, domestic violence services, and more.
During 17 years as a consultant and manager under the Department of Justice's Office of Juvenile Justice and Delinquency Prevention, Joe was fortunate to train and conduct master planning projects across the nation on  best practices for juvenile and adult offenders, develop models to divert minority offenders from the justice system, and  reduce the use of secure institutional care. That work has continued over the years as he still enjoys opportunities to assist other jurisdictions across the nation implement system improvements.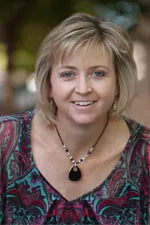 DEPUTY DIRECTOR
303-239-4451 
Debbie Oldenettel joined the Division of Criminal Justice as the deputy director in November 2017.  Previously, Debbie was the Director of Broomfield Health and Human Services where she oversaw a multi-faceted department including human services (child welfare, adult protection, food assistance, Medicaid, etc.), public health and environment, the Workforce Center, and senior services.  Earlier Debbie served as the Manager of the Family and Children's where she assisted with the establishment of Broomfield's new HHS County Department.
Prior to Broomfield, Ms. Oldenettel worked for the U.S. Department of Justice (DOJ) as a Presidential Management Fellow serving as a DOJ Budget Analyst and a Program Manager for the Office of Juvenile Justice and Prevention Services (OJJDP).  While at OJJDP, she had the opportunity to work on best practices and systems change related to the juvenile justice system in communities across the country.
She holds an MPA from the Maxwell School of Citizenship and Public Affairs and her Bachelor of Arts in Public Affairs and Sociology from the University of Denver.