#FFFFFF
7.0 Victim Advocacy Standards Revisions - FREE!
#FFFFFF
Interstate Compact & DV Treatment Webinar - FREE!
C.R.S 14-24.1-101 requires any residential or outpatient treatment program to notify the Colorado Interstate Compact Office whenever an out-of-state offender enrolls in a domestic violence offender treatment program.
This webinar covers how this statute affects all domestic violence treatment providers and how to comply. There is no cost to view this webinar.
Register Here for IC & DV Treatment Webinar
Once you have completed the webinar, Complete The Interstate Compact & DV Treatment Webinar Survey to receive and print your certificate of completion.
#FFFFFF
Understanding DV Offender Treatment Victim Advocates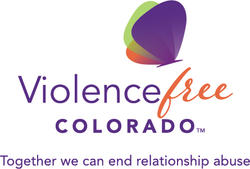 This webinar will provide an overview of Treatment Victim Advocacy with Domestic Violence Offender Treatment. This webinar was provided by Violence Free Colorado.